In providing our services, Transcultural C.A.R.E. Associates utilizes several nationally and internationally known experts ("Associates") in the field of cultural competence in healthcare and mental health care delivery. Our multidisciplinary teams of Associates come from the disciplines of nursing, public health, theology, psychology, law, medicine, social work, and education. They represent expertise in cultural competence as it relates to such topics as health disparities, managed care, health law, global/international health, community health, English as a Second Language (ESL), health literacy, vulnerable populations (ethnic/racial minority populations, homeless, high risk-youth, immigrant communities, disabilities), mentoring and educating minority health professionals, health economics research, social determinants of health, social justice, and medical interpretation.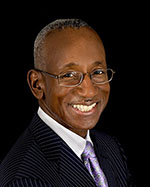 Dexter L. Campinha-Bacote, MD –  Dr. Dexter Campinha-Bacote is Vice President and Treasurer of Transcultural C.A.R.E. Associates. He is a board-certified Family Physician by background and training and has served as a medical director for large national health insurers for thirty years. He received his B.A. degree from Cornell University and his M.D. from Brown University School of Medicine. He completed his internship in Family Medicine at Duke University Medical Center and his residency in Family Medicine at The University of Virginia Medical Center. Dr. Dexter Campinha-Bacote has an interest in culturally specific services, particularly as it relates to health literacy, eHealth literacy, patient empowerment, informed health and health care decision making, the healthcare of vulnerable populations, and the social determinants of health including financial health literacy, wellness and fitness. He has given several keynote presentations on the topics of health literacy, wellness and fitness and their impact on cultural encounters with health care providers, as every encounter is a cultural encounter.  Dr. Campinha-Bacote's publications include, "A Framework for Providing Culturally Competent Health Care Services in Managed Care Organizations," published in the Journal of Transcultural Nursing. Contact: dcambac@gmail.com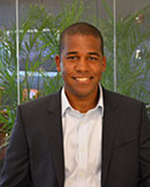 Avonté Campinha-Bacote, Esq. – Avonté Campinha-Bacote is an associate of Transcultural C.A.R.E. and also serves as its legal counsel. He received his law degree from The Ohio State University Moritz College of Law and received a BA in Economics and Spanish from Denison University. Avonté has been a lecturer on several topics, both legal and healthcare related, including a presentation titled "Legal Ramifications of Cultural Conflicts in Clinical Practice" at Norton Healthcare in Louisville, Kentucky. In addition, Avonté has published in the area of cultural competence in health law, with his most current publication entitled "Extending a Model of Cultural Competence in Healthcare Delivery to the Field of Health Law," which appears in the Journal of Nursing Law.  Contact: avonte@gmail.com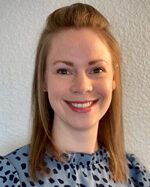 Katelyn Fuller, LMSW - Katelyn Fuller is a licensed master social worker who received both her Bachelor's and Master's in Social Work from the University of Texas at Arlington. Ms. Fuller completed internships specifically concentrated in mental health and substance abuse as a part of both of her degrees. As a part of her undergraduate degree, she completed a year internship at UTA Center for Addiction Recovery Studies (CARS) where she co-facilitated process groups for disenfranchised youth at various elementary and middle schools, as well as conducted parenting groups and drug education classes. As a part of her graduate degree, Ms. Fuller worked with the Dallas County Court Visitor Program where she conducted guardianship visits and court reports for adolescent and adult individuals who are differently-abled and do not have the capacity for independent living. Currently, Ms. Fuller works for Dallas County Juvenile Department as the Medicaid Specialist where she works with Health and Human Services as well as Social Security in managing benefits and treatment for youth currently detained in placement facility. Additionally, Ms. Fuller also co-facilitates process and parenting groups at local homeless shelters with a colleague as she has a passion for working with that specific population.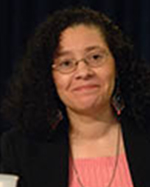 Migdalia R. Goba, EdD - Dr. Goba has spent her career focusing on improving health disparities, conducting health disparities research focusing on recruiting minority participants into research, and developing and strengthening the pipeline of minority students. She received her BSN from the American International College, a MS from the University of Massachusetts, and her Ed.D University of Massachusetts with a specialization in language, literacy and culture. Dr. Goba has served as a Senior Nurse Consultant for Health Disparities and Community Outreach; Department of Nursing and Patient Care Services, National Institutes of Health, Clinical Center. She has numerous publications, including "Exploring decision making of Hispanics and African Americans with HIV/AIDS participating in clinical trials," which appears in the Journal of the Association of Nurses in AIDS Care, and "Increasing the pipeline of Hispanic nurses: Are we making a difference?" in the Hispanic Health Care International Journal. More recently, Dr. Goba is interested in the role of cultural competency within the home schooling arena.  Contact: thomaspgoba@gmail.com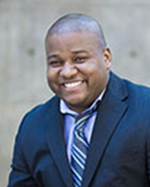 Darius Campinha-Bacote, PsyD., HSP - Dr. Darius Campinha-Bacote is a licensed clinical psychologist at the Dallas County Juvenile Detention Center, where he is a functional family therapist and program supervisor for the Functional Family Therapy (FFT) program. In this role, he works with youth and their families who come from underprivileged backgrounds. Dr. Darius Campinha-Bacote also has a private practice located in Ft. Worth, where he focuses on individual, couples, and family therapies, in addition to conducting evaluations for veterans. He received his BA in Psychology, double minoring in Social Work and Women's Studies from the University of Dayton, and both his master's (PsyM) and doctorate (PsyD) from Wright State University School of Professional Psychology (SOPP). Dr. Darius Campinha-Bacote completed an American Psychological Association (APA) accredited Internship at La Frontera Center in Tucson, Arizona, where he counseled historically underserved youth who were transitioning to adulthood. In addition, he completed a two-year Postdoctoral Fellowship at the Dallas County Juvenile Detention Center, where he co-facilitated groups and provided individual therapy. Dr. Darius Campinha-Bacote has served as the Cultural and Linguistic Competency Coordinator for a Substance Abuse and Mental Health Services Administration (SAMHSA) grant in which he partnered with youth and adults to coordinate culturally competent policies designed to ensure culturally-specific interventions for transitional-aged youth from diverse ethnic and cultural background. He is credentialed as a Health Service Psychologist (HSP). As a certified trauma therapist in Trauma-Focused Cognitive Behavioral Therapy (TF-CBT), he views his clients through a nonpathological lens. Dr. Darius Campinha-Bacote is the author of several publications, including the chapter, "The Impact of Religious/Spiritual Beliefs on Survivors of Traumatic Events" in the textbook Spirituality and Psychotherapy. Contact: campindd@gmail.com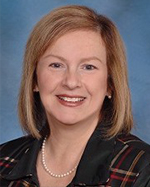 Rebecca C. Lee, PhD, MSN, RN, PHCNS-BC, CTN-A – Dr. Lee is an Associate Professor in the University of Cincinnati (UC) College of Nursing and Director of the RN-BSN Online program. She holds advanced certification as a Public Health Clinical Nurse Specialist and Advanced Transcultural Nurse. In 2012, she was inducted as a Transcultural Scholar by the Transcultural Nursing Society. She received her B.S. in Microbiology from Virginia Tech and her A.D.N. from Raymond Walters College of UC. She went on to earn her B.S.N., M.S.N. in Community/Public Health Nursing, and Ph.D. in Nursing Research, all from UC.   Dr. Lee has delivered numerous national and international presentations and has published articles and book chapters on topics such as Appalachian culture, family homelessness, health disparities, diversity, and transcultural health care. Dr. Lee serves on the Board of Directors of the Transcultural Nursing Society and is currently chairing a Transcultural Nursing Course Development Committee. Her long-term research goals are to promote the health of vulnerable populations through the development of culturally congruent and culturally sensitive interventions that support resilience, health, and well-being. Based on her research and practice experiences and using the social determinants of health as a framework, Dr. Lee has developed an online course to promote the cultural competence of undergraduate and graduate students across the University of Cincinnati. The course, entitled Health Issues of Vulnerable & Marginalized Populations, includes both undergraduate and graduate students from diverse disciplines such as nursing, pharmacy, social work, medicine, law, and public health.  In partnership with the University of Cincinnati School of Pharmacy, Dr. Lee has also developed a Certificate in the Care of Underserved Populations that will bring together students from the disciplines of nursing and pharmacy to engage in interprofessional learning that equips them with the skills needed to deliver culturally competent care to members of vulnerable and marginalized groups.Contact: rebecca.lee@uc.edu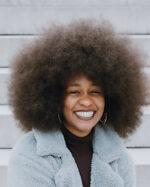 Nia Campinha-Bacote, B.A., M.Div. - Nia Campinha-Bacote received her Master of Divinity from Yale Divinity School as well as certification from Yale's Institute of Sacred Music for her work in the field of music thanatology, in which she collaboratively worked to produce a Sonic Healing Album that melds the melodies and instrumentation of Afro-diasporic musicians in harmony with nature to offer a healing presence to listeners (Gileadalbum.com). Resting on the power of embodied epistemologies, Nia's research incorporates literature and film reviews alongside interviews with African-American death doulas, ethnomusicologists, colleagues, and family members as she investigates music's ability to facilitate health and healing within the African-American community. Nia also holds a bachelor's in Health and Human Biology with a focus on Race and Ethnic Disparities in Health and Disease from Brown University and is a certified Emotional Emancipation Circle Facilitator to hold space for evidence-informed, psychologically sound, culturally grounded, and community-defined self-help support groups for people of African ancestry. Contact: niadcb@gmail.com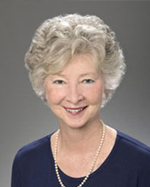 Mary Curry Narayan, PhD, RN, HHCNS-BC, CTN-A - Dr. Narayan is a Certified Transcultural Nurse and a Home Health Clinical Nurse Specialist.  She received her BSN degree from Cornell University and MSN and PhD degrees from George Mason University. Specializing in both cross-cultural and home/community-based healthcare, Dr. Narayan provides consultant and education services, such as presentations and educational modules on ways clinicians can better meet the needs of diverse patient populations. She presents nationally and internationally on how to provide better care to diverse and marginalized patients with a wide range of health care needs, such as wound care and pain management problems. She has multiple publications including book chapters, peer-reviewed articles, and CEU courses about cross-cultural healthcare. Recent peer-reviewed articles include an analysis of implicit bias in nursing and a systematic review of racial/ethnic disparities in home healthcare. Her research interests also include the relationship of caring, patient-centered care and culture- sensitive care, and how clinicians can turn these concepts into high quality care for all types of diverse and marginalized patients. Contact: marycnarayan@gmail.com